I haven't really progressed much on this issue, stuff that exports and works fine in my legacy engine, causes issues with Horde3d. I would like to switch to Horde3D, as there is quite a bit of work involved if I wanted to upgrade my current engine to some of the features that Horde brings.
Another problem, I have attempted to fix is the back of the model's right leg, as see in the picture below.
Attachment: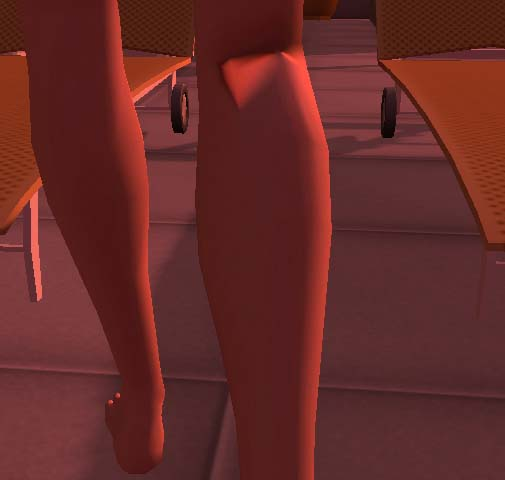 yuck.jpg [ 30.01 KiB | Viewed 4936 times ]
Attachment: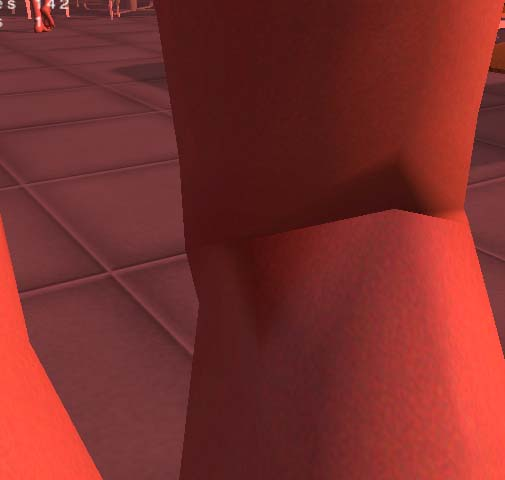 yuck2.jpg [ 26.74 KiB | Viewed 4933 times ]
I have spent quite a bit of time lately, searching all over the forums, for other people with similar issues, and I found some code updates, that someone had posted (I think swiftcoder). I went ahead and made all of his changes, it really didn't solve my particular issues, but it didn't hurt anything. One thing I did do for fun was to turn on software skinning, and I had some major bone issues with her feet, flopping all over, I wasn't quite sure how to turn on software skinning, here is how I did it.
Horde3D::setNodeParami(p.node, ModelNodeParams::SoftwareSkinning, 1);
I keep thinking that perhaps I should have the artist use one material, and just uvmap the character, to see if it fixes any issues, but time is short atm, and I'm starting to get frustrated with a few of these nagging things. The problem is I'm not good at max to help the artist, I'm just the programmer.
I have even fetched Beta 3, and exported with it, and had the same problems.